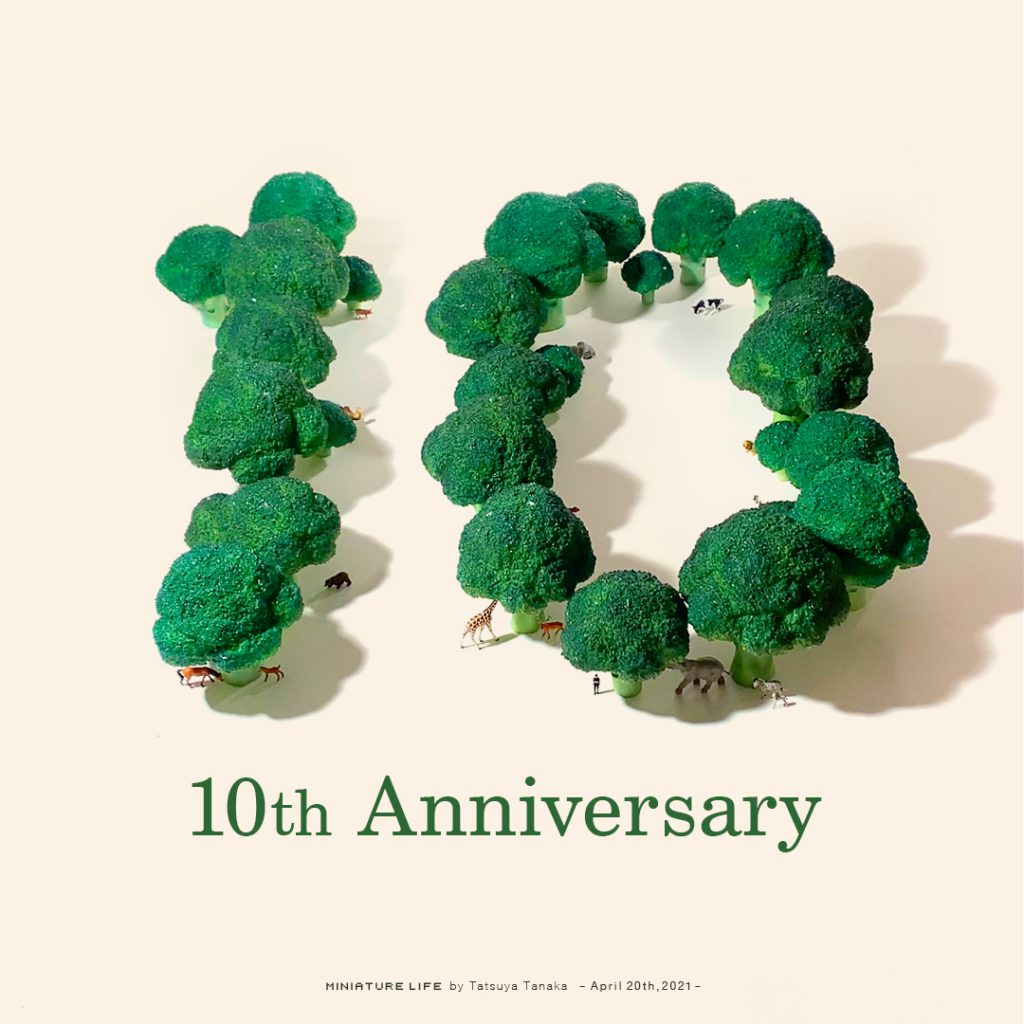 MINIATURE LIFE は本日10周年を迎えます。
皆さんの応援のおかげで、
10年間1日も休まずに作品を発表し続けて来れました。
 
まだまだ形にしたいアイデアがあるので
これからも変わらず作品は毎日作り続けていきます。
 
そして、10年を機に新たな企画や展示も準備中です。
時が来ましたらお知らせしますので、ご期待ください。
まずは、6月に新作の写真集の発売を予定しています。
 
それでは、10周年の MINIATURE LIFE のスタートです!
 
 
MINIATURE LIFE is celebrating its 10th anniversary today.
Thanks to everyone's support, I have been able to continue to present my work daily for 10 consecutive years.
 
I still have ideas that I want to make a reality, so as always I will continue to produce work every day.
 
Also, I am in the middle of preparing new projects and exhibitions to mark these 10 years.
I will let you know when the time comes, so please look forward to that.
But first, a new photo collection book is scheduled to go on sale June.
 
Well, now it's the start of the 10th anniversary's MINIATURE LIFE !