誰しも一度は思ったことがあるはずです。
ブロッコリーやパセリが森に見えたり、水面に浮かぶ木の葉が小舟に見えると。ミニチュアの視点で日常の物事を考えると、いろいろと面白いことを考えつきます。
こうした考えを写真として形にしたいと思い、始めたのが"ミニチュアカレンダー"です。主にジオラマ用の人形と日用品をモチーフに撮影しています。
日めくりカレンダーのように毎日ホームページやSNSで更新していることから、"ミニチュアカレンダー"と呼ぶようになりました。
毎日のささやかな楽しみにしていただけると幸いです。
Everyone must have had thoughts like these before:
Broccoli and parsley may sometimes look like a forest of trees, and tree leaves floating on the surface of water may sometimes look like little boats. Everyday occurrences seen from a miniature
perspective can bring us lots of fun thoughts.
I wanted to take this way of thinking and express it through photographs, so I started to put together a "MINIATURE CALENDAR." These photographs primarily depict diorama-style figures surrounded by
daily necessities.
Just like a standard daily calendar, the photos are updated daily on my website and SNS page, earning it the name of "MINIATURE CALENDAR."
It would be great if you could use it to add a little enjoyment to your everyday life.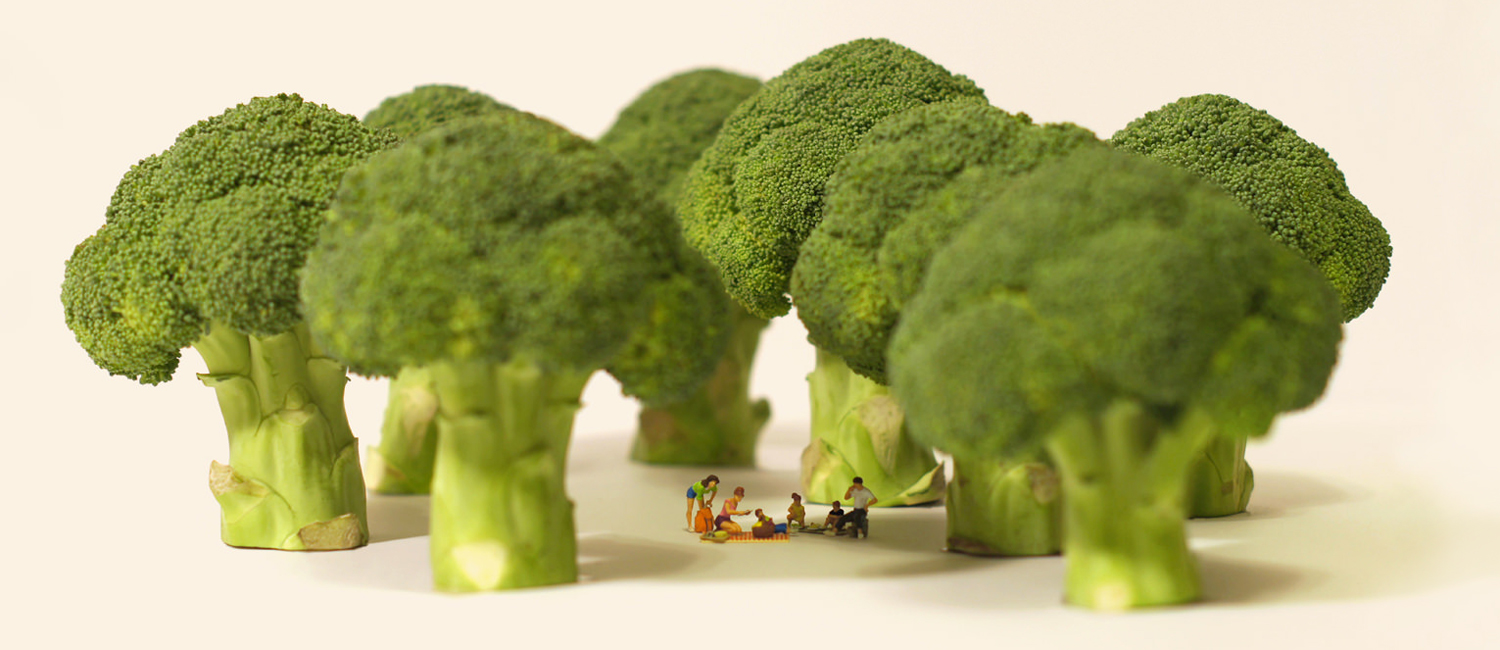 Profile
田中 達也
ミニチュア写真家・見立て作家。1981年熊本生まれ。2011年、ミニチュアの視点で日常にある物を別の物に見立てたアート「MINIATURE CALENDAR」を開始。以後毎日作品をインターネット上で発表し続けている。国内外で開催中の展覧会、「MINIATURE LIFE展 田中達也見立ての世界」の来場者数が累計140万人を突破(2021年4月現在)。主な仕事に、2017年NHKの連続テレビ小説「ひよっこ」のタイトルバック、日本橋高島屋S.Cオープニングムービー、森見登美彦著「熱帯」の装画など。Instagramのフォロワーは270万人を超える(2021年3月現在)。著書に「MINIATURE LIFE」、「MINIATURE LIFE2」、「Small Wonders」、「MINIATURE TRIP IN JAPAN」など。
Tatsuya Tanaka
Miniature and resemblance artist. Born in Kumamoto Prefecture in 1981. In 2011, he began creating a "MINIATURE CALENDAR", a form of art that sees him use alternative items to recreate everyday things in miniature form. Since then, he has been updating and uploading content to present online on a daily basis. His exhibition, "MINIATURE LIFE Exhibition: Tatsuya Tanaka's World of Resemblance", which is being held both domestically and internationally, has had a total of over 1,400,000 visitors (as of April 2021). As part of his main job, he designed the title sequence for the 2017 NHK serial TV drama, Hiyokko, and the movie used for the opening of the Nihonbashi Takashimaya S.C. department store. He currently has over 2,700,000 followers on Instagram (as of March 2021). Some of his works include "MINIATURE LIFE", "MINIATURE LIFE 2", "Small Wonders", and "MINIATURE TRIP IN JAPAN".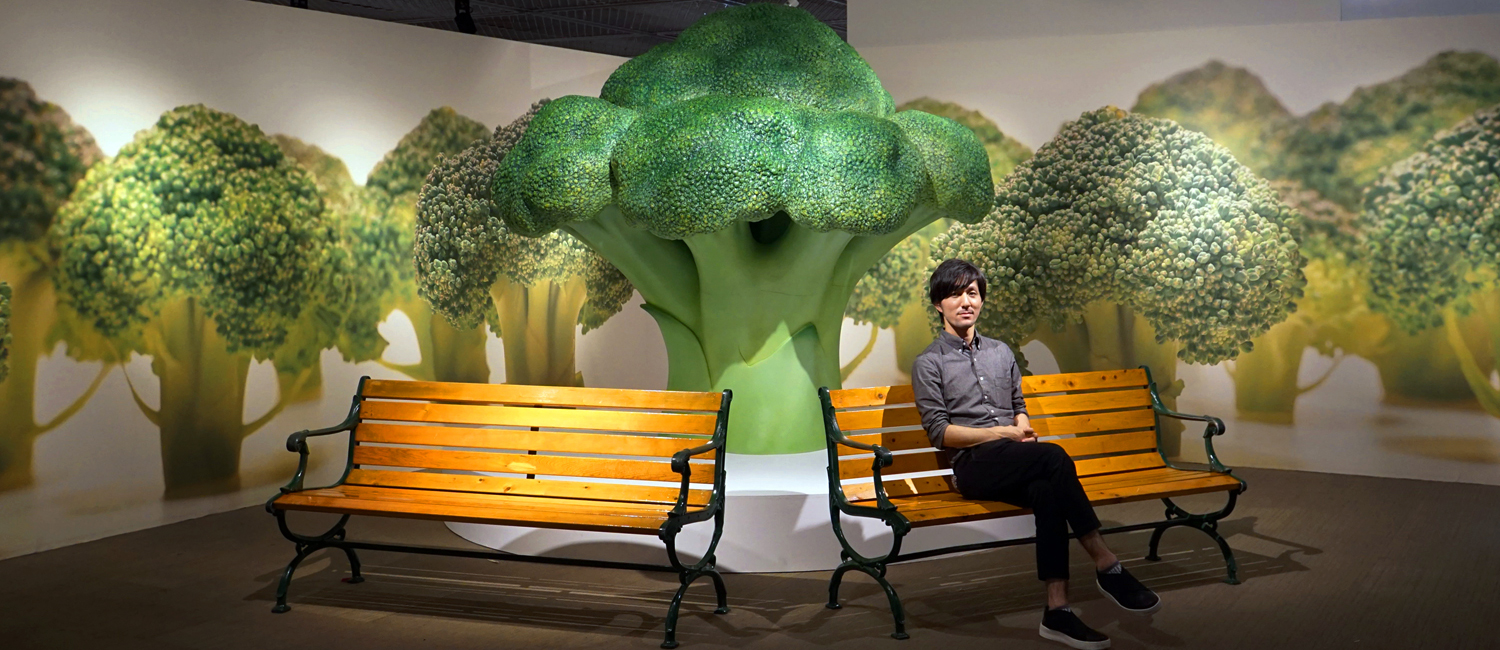 Cooperation & Special Thanks
作品の制作に際しご協力いただいています。
プライザー Preiser
トミーテック ジオコレ TOMYTEC
海洋堂 KAIYODO
ケンエレファント Kenelephant
ジオクレイパー GEOCRAPER
ジク siku
シュライヒ Schleich
タカラトミー アニア TAKARA TOMY Ania
メタマテ meta mate
TINY 微影 TINY
GSI クレオス GSI Creos
食品サンプル専門店 まいづる Fake food Shop Maiduru
さかつうギャラリー Sakatsu Gallery
SNS
下記のSNSなどでもミニチュアカレンダーをご覧いただけます。
Instagram
Youtube
Twitter
Facebook
Notice
SNSでのシェア、ミニチュアカレンダー(ミニチュアライフおよび田中達也)を紹介する目的での記事への画像引用は許可します。(※画像への直リンクは禁止します)
作者がわかるように必ずクレジットの表記(SNSの場合はタグ付け)をお願いします。
その他の目的での無断転載・二次使用はご遠慮ください。
The sharing over SNS of the images in articles for the purpose of introducing MINIATURE CALENDAR (MINIATURE LIFE & Tatsuya Tanaka) is authorized.
(*Directly linking to images is prohibited.)
Please always include a credit (with SNS tag) that identifies the creator.
Reprinting or secondary use for any other purpose is not allowed.