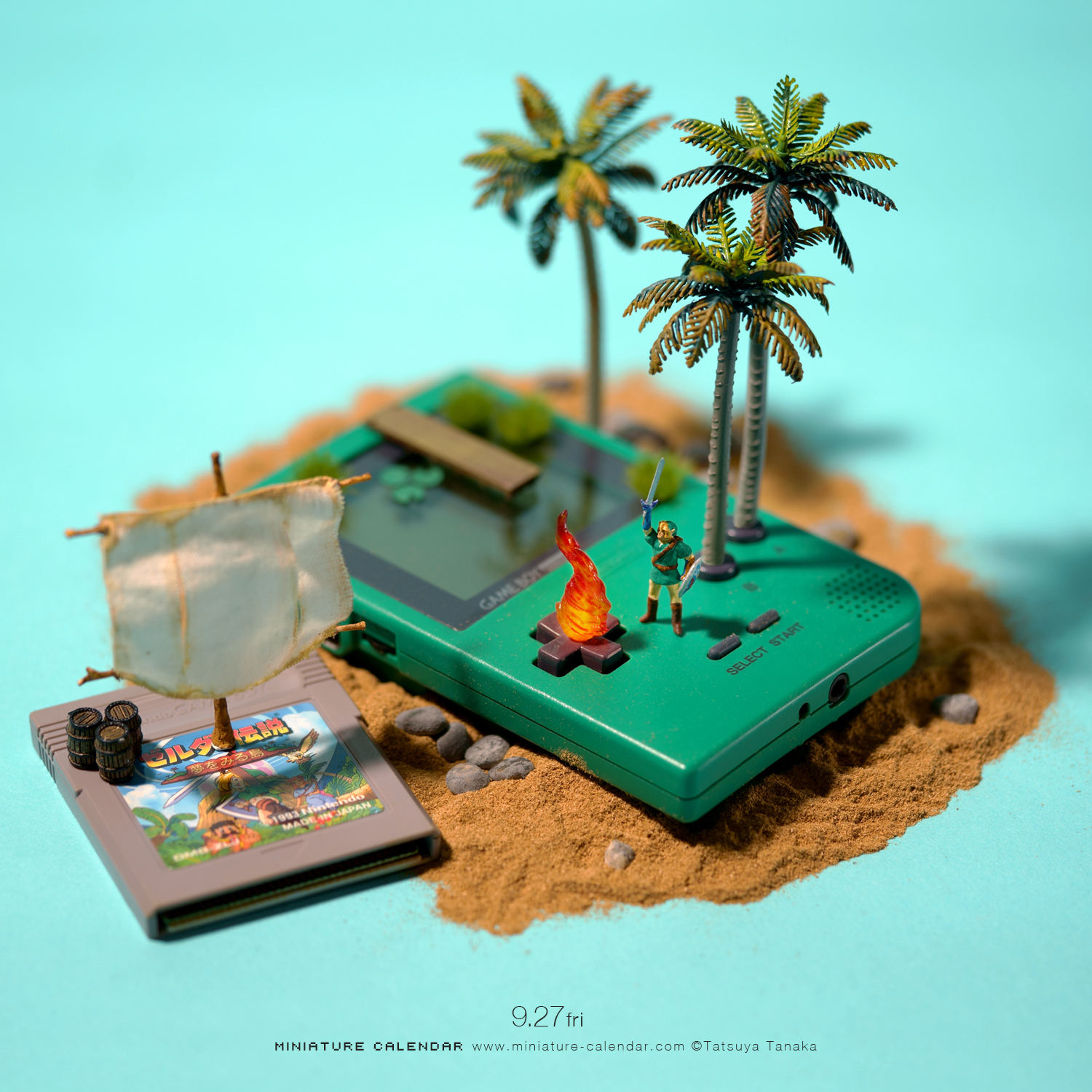 小さな画面の中の大冒険
 
「ゼルダの伝説 夢をみる島」をテーマに作品を作らせていただきました。
久しぶりにこのゲームをプレイして、子供の頃にゲームボーイで夢中になっていたことを思い出しました。リンクが島を脱出するまで、私もゲームを抜け出せないことでしょう。
 
I now have created an installation about "The Legend of Zelda: Link's Awakening". After a long time I played this title again and I remembered how much I was fascinated by Game Boy during my childhood. I'm convinced I won't be able to quit the game until Link leaves the island.
───────────────
この作品の実物を、10月4日から10月6日までドイツのエアフルトで開催のMAG2019で展示します。
 
This work will be exhibited at MAG 2019 in Erfurt from 4th until the 6th of October.