誰しも一度は思ったことがあるはずです。
ブロッコリーやパセリが森に見えたり、水面に浮かぶ木の葉が小舟に見えると。ミニチュアの視点で日常の物事を考えると、いろいろと面白いことを考えつきます。
こうした考えを写真として形にしたいと思い、始めたのが"ミニチュアカレンダー"です。主にジオラマ用の人形と日用品をモチーフに撮影しています。
日めくりカレンダーのように毎日ホームページやSNSで更新していることから、"ミニチュアカレンダー"と呼ぶようになりました。
毎日のささやかな楽しみにしていただけると幸いです。
Everyone must have had thoughts like these before:
Broccoli and parsley may sometimes look like a forest of trees, and tree leaves floating on the surface of water may sometimes look like little boats. Everyday occurrences seen from a miniature
perspective can bring us lots of fun thoughts.
I wanted to take this way of thinking and express it through photographs, so I started to put together a "MINIATURE CALENDAR." These photographs primarily depict diorama-style figures surrounded by
daily necessities.
Just like a standard daily calendar, the photos are updated daily on my website and SNS page, earning it the name of "MINIATURE CALENDAR."
It would be great if you could use it to add a little enjoyment to your everyday life.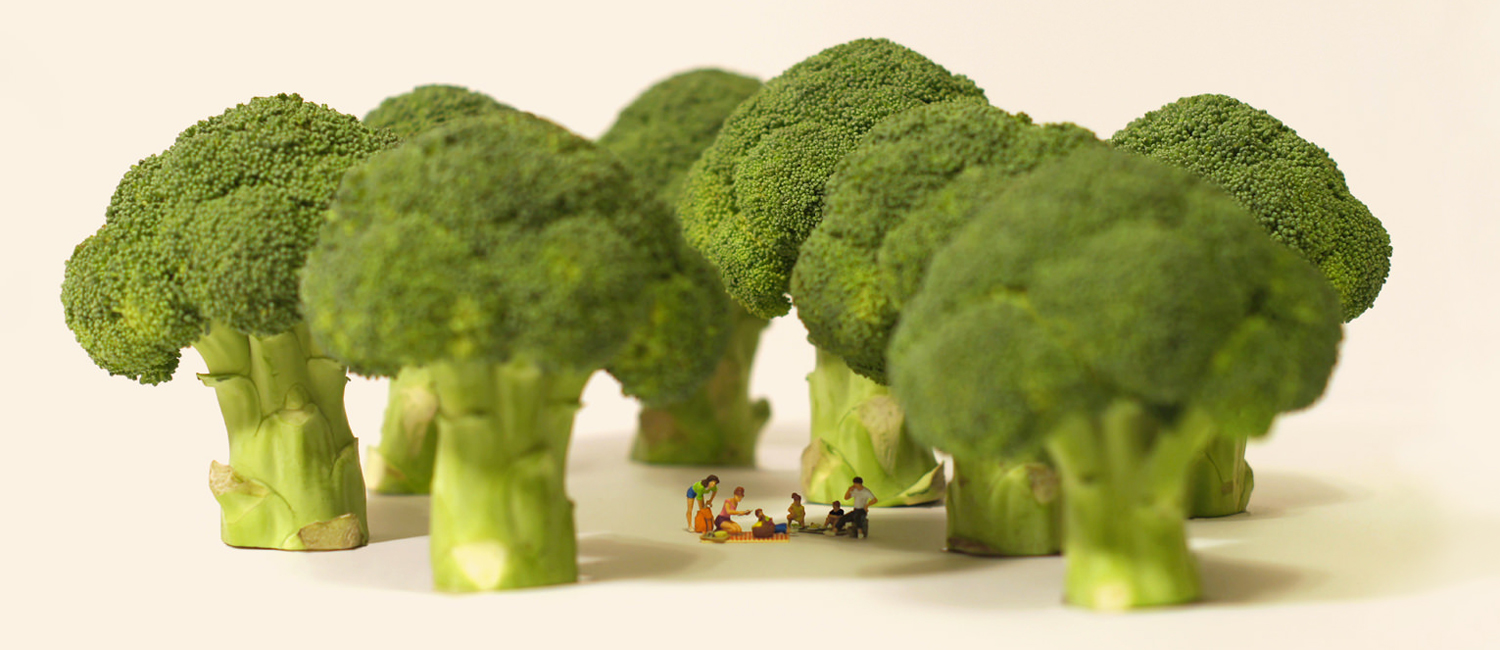 Profile
田中 達也
ミニチュア写真家・見立て作家。1981年熊本生まれ。2011年、ミニチュアの視点で日常にある物を別の物に見立てたアート「MINIATURE CALENDAR」を開始。以後毎日作品をインターネット上で発表し続けている。
主な仕事に、2017年NHKの連続テレビ小説「ひよっこ」のタイトルバック、日本橋高島屋S.Cオープニングムービー、森見登美彦著「熱帯」の装画など。「MINIATURE LIFE展 田中達也見立ての世界」が国内外で開催中。
Instagramのフォロワーは200万人超える(2019年7月現在)。写真集「MINIATURE LIFE」、「MINIATURE LIFE2」、「Small Wonders」発売中。
Tatsuya Tanaka
Born in Kumamoto in 1981. Currently an art director/miniature photographer based in Kagoshima. A website he has been updating daily since April 2011, "MINIATURE CALENDAR," became popular among Internet users, being widely talked about online, as well as in other media including magazines and TV shows. He was responsible for the miniatures in the opening of the 2017 NHK serial TV novel "Hiyokko."
Photo collections, "MINIATURE LIFE," and "MINIATURE LIFE 2," and "Small Wonders" have been published and are available in the commercial market.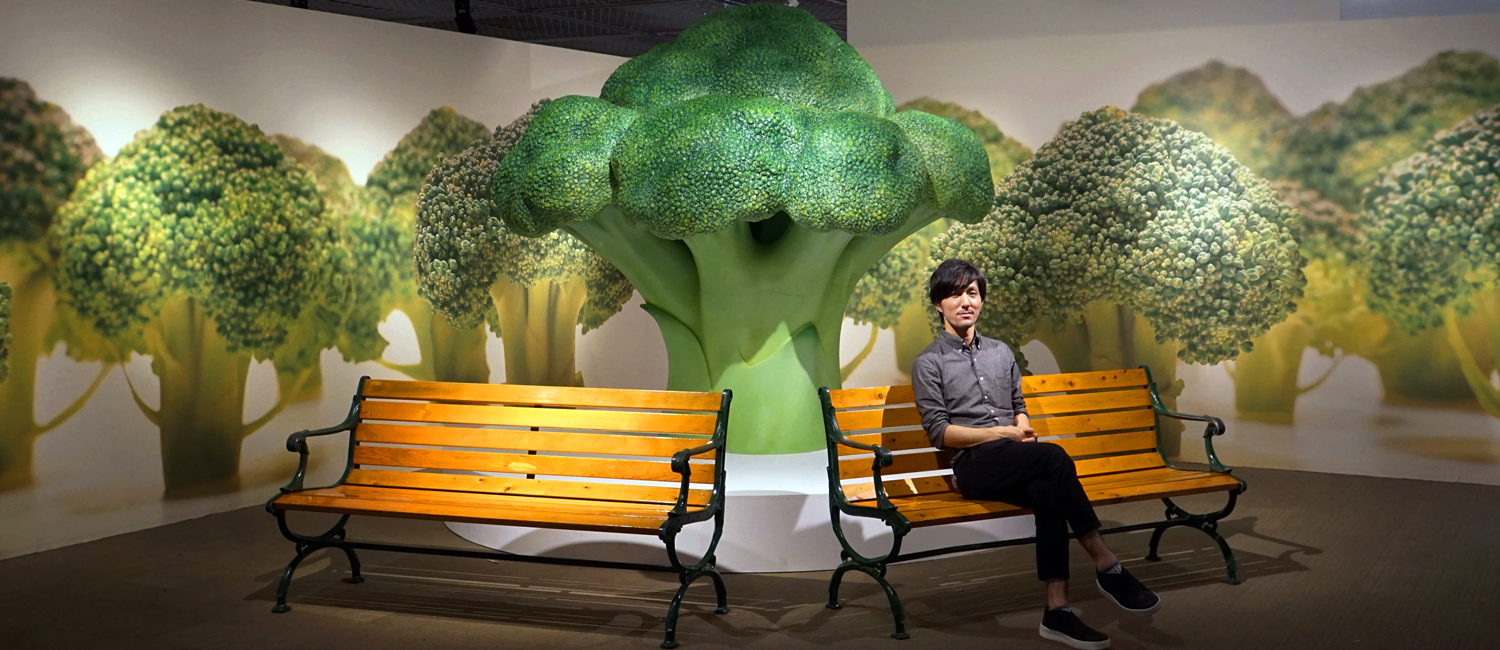 Cooperation & Special Thanks
作品の制作に際しご協力いただいています。
プライザー Preiser
トミーテック ジオコレ TOMYTEC
海洋堂 KAIYODO
TINY 微影 TINY
ジオクレイパー GEOCRAPER
ジク siku
食品サンプル専門店 まいづる Fake food Shop Maiduru
さかつうギャラリー Sakatsu Gallery
SNS
下記のSNSなどでもミニチュアカレンダーをご覧いただけます。
Facebook
Instagram
Twitter
留意事項
SNSでのシェア、ミニチュアカレンダーを紹介する目的での記事への画像引用は許可します。(※画像への直リンクは禁止)
その他の目的での無断転載・二次使用はご遠慮ください。